Our mission is to make flower delivery beautifully simple. 
The Crate's concept started with flowers, friendship and a love of design by founders Claire Ryan and Steph Hutch, in 2017.
Dismayed by an abundance of choice but a lack of flower variety and design, high delivery costs and unsustainable packaging materials, we set about modernising flower delivery in Ireland.
The Crate is an online modern flower delivery business that offers one style of thoughtfully designed seasonal flowers, that changes every week; with free same-day delivery throughout Dublin and free next-day delivery throughout Ireland and Northern Ireland. You never get the same bunch twice, you never get it wrong; and you never miss the moment.
The Crate's streamlined buying model simplifies decision making for you and reduces waste for us, offering an elevated product and more efficient delivery service than traditionally available in the flower delivery market in Ireland.
In the Victorian era, people referred to flower deliveries as "talking bouquets". People carried floral dictionaries to decipher the message and these "talking bouquets" were then worn as a fashion accessory by the recipient to showcase to all how someone felt about them.
We don't expect you to wear our flowers; however we do put a huge weight on why people send flowers and created The Crate to service the connection between people through a beautiful living product that will be proudly displayed for all to see.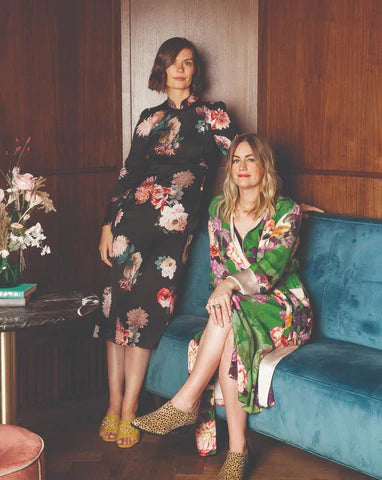 Not Your Average Flower Delivery...
Our flowers deliver all of the small gestures of love and thoughtfulness between people, adding colour to the everyday, and giving us an intimate understanding of why we do what we do, and this is why The Crate is not your average flower delivery, and we aim to continue impacting the market, making flower delivery beautifully simple for all.
Send Flowers